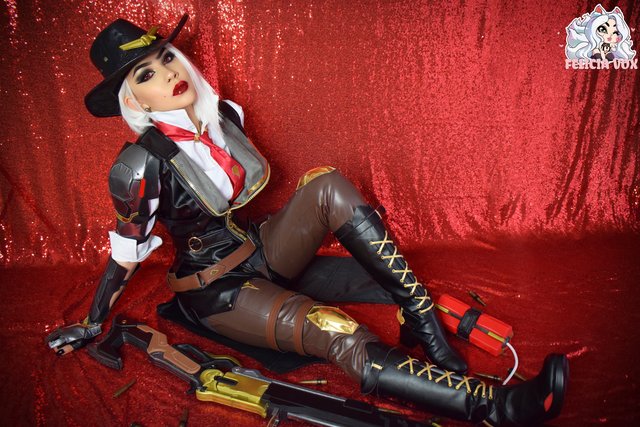 Felicia Vox cosplays as Ashe from Overwatch.
Formerly a Aug/Sep 2019 Patreon reward [Note: Patreon now closed], now available for purchase on Gumroad.
Full set of 100 HD images in full costume, lewds and nudes.
-----------------
Link:
-----------------
Was it worth the 90 USD I've spent? IDK tbh... But you could help me decide that in the replies.
There's also a selfie set sold separately. But I haven't really consider to buy it,
yet
.